Do you find it easier to toss a banana peel into the bin than into the compost pile? Do you also feel guilty doing so? Fret not, there are some easy ways to curb the guilt of lazy gardeners.
Listed below are some fool-proof ways to make the best use of those banana peels to fertilize your garden naturally.(I feel the itch to make a "gone bananas" joke here but can't quite click it)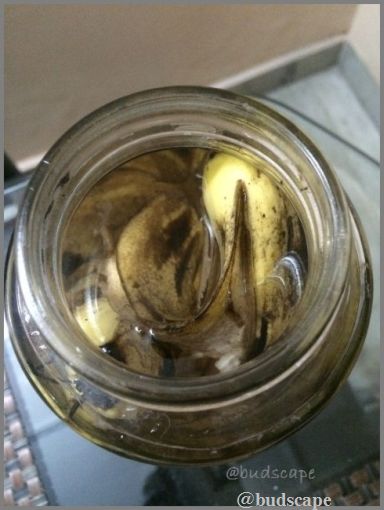 HOMEMADE BANANA PEEL FERTILIZER / FRUIT ENZYME SPRAY
METHOD #1
Take a large glass jar and throw in as many peels as you have. Top it up with water. Cover the jar with, either a lid having holes, or, a fabric and an elastic tie. Let it sit and ferment for 2-3 days. It will turn muddy, just how it is supposed to be. Filter the liquid and use in the pots directly or dilute to spray over foliage. Do not throw away the peels yet, compost them or bury directly in soil near the roots of some established plant.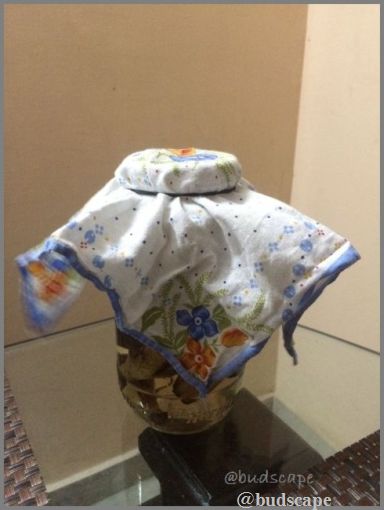 METHOD #2
Keep the banana peels in fridge till they dry out(usually 3-4 days). Then, keep them in the sun for 2-3 days till they are completely dry and crisp. Powder in the blender and mix with the potting soil.
METHOD #3
Simply bury the peels directly 5″-6″ below the soil. Wait for a few days to plant on top. Although, they break down quickly, you can still chop up the peels into pieces to speed up the process.
Banana peels are packed with Phosphorous, Potassium and Calcium with a host of micro-nutrients so they are sure to work magic on any plant with fertilize them with. This, coupled with a source of nitrogen like cow-dung manure forms an almost complete food for the soil.
So, those were some of the BANANA PEEL USES FOR THE GARDEN
Now, I hope, this gives you a reason to eat more bananas(you will burn the calories working in the garden, anyhow) & also feed some love to your plants.
Till then,
CYA
Happy Gardening 🙂
JOIN OUR GARDENING COMMUNITY ON FB FOR MORE TIPS AND TRICKS!
https://www.facebook.com/groups/1629966650655491/
Subscribe in a
reader