GROWING HYACINTHS IN WATER
THESE HYACINTHS MATCH THEIR MOOD TO THEIR CONTAINER.
The one in red is pink, The one in green is still green and the one in blue is so blue that it decided to not come up at all!!
Ever since it bloomed, i go out and take in the candy fragrance till i feel i might appear weird to the neighbors sniffing a strange little object, control myself and come back in *repeat*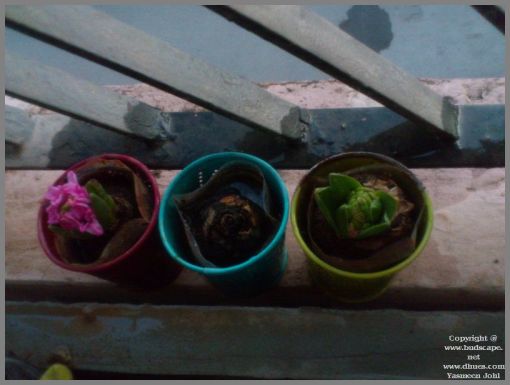 P.S. Hyacinths at a site… For some reason i like to grow them in water instead of soil.. perhaps the fun of it…??!!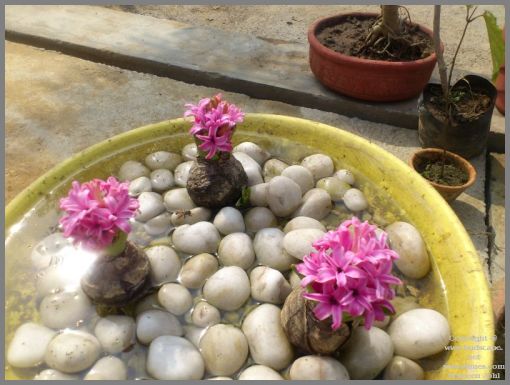 JOIN OUR GARDENING COMMUNITY ON FB FOR MORE TIPS AND TRICKS!
https://www.facebook.com/groups/1629966650655491/
Subscribe in a reader