So today morning i woke up to a lovely weather that left me with a garden-itch in my hands.. having nothing else to do, i took a pair of scissors and set about deadheading the portulacas.. I planted some 9 odd colors in 5 baskets and they have been putting up a good show, yet, the gardener in me wanted more. Also, after a recent flush of flowers i noticed one of the baskets looking a little less happy than usual, which led me to thinking if portulacas need to be deadheaded as well. Never have i ever done this before and never did i feel the need to. But today morning, it seemed like a very obvious thing to-be-done.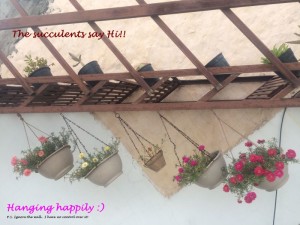 One thing that led me to double think my decision was the fact that i noticed new buds growing at exactly the same spot where old ones had withered; which means i also chopped off some potential new buds!!
Nevertheless, i do want to expirement and see if portulacas respond better to deadheading or should we just let them be! One thing i know is that if i never let portulaca go to seed, there are slim chances of it coming back itself next season; though i doubt if it ever sprouts back as the same variety!
For those not familiar, deadheading means simply removing spent flowers with hand or a simple garden tool, to encourage new growth and prevent the plant for forming seeds yet. This is a great way to ensure annuals bloom for long and has helped me keep my dianthus plants blooming since winters. If you need seeds though, foe the next season, let the plant be,or, follow a middle path. Throughout the season, i have let a few flowers on dianthus form seed and yet mercilessly yanked off all the other spent blooms. This kept my plants alive and blooming, as well as granting me with some seeds for the next season 🙂
Speaking of portulacas, did any of you ever try to extract natural "dye" out of it for painting? I was the scientist-kind putting everything to test(still do!) So i read somewhere about natural plant dyes and portulaca was one of them.. So after a rainy day, i used to pluck a wet portulaca and squeeze it into a bowl to extract a bright pink color that i then used to "paint" various objects.. Today morning this dead-headed bloom reminded me of the same..*sigh! good ol' days*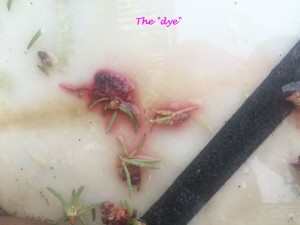 So what is your take on the matter? Do you deadhead portulacas?
JOIN OUR GARDENING COMMUNITY ON FB FOR MORE TIPS AND TRICKS!
https://www.facebook.com/groups/1629966650655491/
Subscribe in a reader