HOW TO PROPAGATE MINT (PUDINA) – GROWTH AND BENEFITS
While the color mint may be doing rounds in the fashion circles, what rocks a gardener's boat is the fresh aromatic mint thriving in our own backyards.. nothing screams summer more than blooming Portulacas and ready-to-pluck perky green scented leaves of mint! A vigorous grower, mint is much more versatile than a standard addition to our lime drinks and chutneys.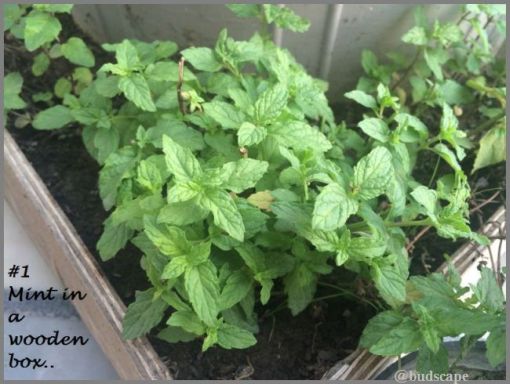 If i could have my way, i'd plant it all around the home indoors just for the refreshing aroma! I tried.. but failed due to lack of sunlight at said spot. oh well!! Anyhow to makeup for it, i have made sure to plant it at various points in my garden because clearly i just can't get enough of it! Call me weird but just touching the leaves, leaves such a beautiful fragrance on my hands that it almost gives me a high!
Throughout my life, i have various beautiful memories associated with mint and also serves as a beautiful memory of my trip to Kashmir, from where i smelt it at the bottom of my feet at someone's house and brought it home.. i still have it!!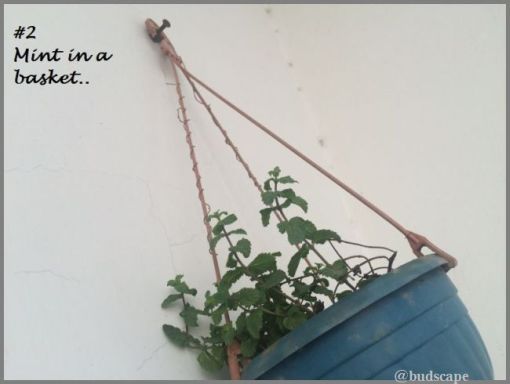 HOW TO PROPAGATE MINT 
Mint is one of the easiest herbs to grow! You can try any of the following simple methods to grow mint.
FROM ROOT: If someone is ready to share from their plant with you, then just pull out a few stems with the roots. (Don't worry, that empty spot will fill out quickly). Now just plant these in well-drained soil, keep at a semi-shaded spot and water regularly. Stems with roots will take off almost immediately and it is hard to really kill them. (unless, of-course, you are absolutely bad at it!)
FROM CUTTINGS: There are two ways to go about it. First, is the same as above. Take cuttings of  mint from either someone's plant or from the vegetable store. Mint cuttings take root very easily so just plant them in good soil and you are good to go. You will notice fresh growth within 4-5 days in warm weather. Even if the existing leaves die, don't fret. It's a part of the process. Second, you can remove bottom leaves from the stems and put them in water. Follow the process here. Once you see roots, transfer to soil.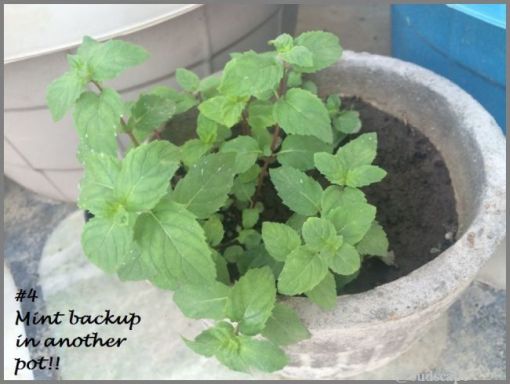 What is well-drained soil?
Well drained soil retains moisture but does not allow standing water. It is light in texture and does not crack or form a hard block when dry. The ideal components of well drained soil are compost, sand, cocopeat, perlite and black garden soil. It is the key element for healthy plant growth.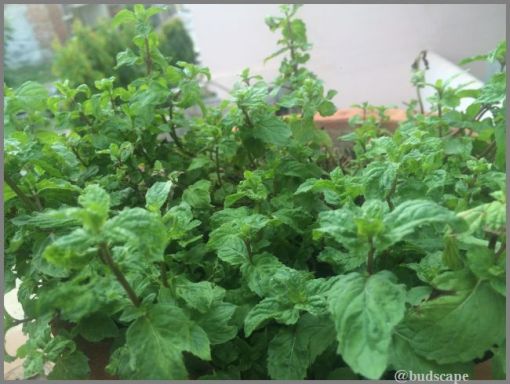 MINT PLANT CARE
Mint is an extremely low-maintenance herb with great benefits. It does not require much apart from regular water and few hours of full sun every day. Fertilize every 15 days with compost and you will have a lush healthy mint patch. Even if the plant dies back or scorches in the sun for some reason, the roots of mint are hard to kill. Just keep watering and it will grow back.
Mint likes to rest in winters, so depending upon the temperature, there may be little or no growth. The leaves may also appear smaller in size but it is nothing to worry about. The plant will bounce back in warm weather.

MINT USES AND BENEFITS
Coming to how i use mint, here's sharing a few recipes with you..
1. In drinks:
a) Chopped and mixed with lemon water/soda.
b) Infused in water with cucumber and lemon to make a refreshing health drink.
c) Boiled in water to be taken for common stomach ailments; it is also a great addition to green tea.
2. The good old method of grinding with onion and spices to make chutney.
3. Dried and powdered leaves to sprinkle over various salads and raita/curd.
4. Whole fresh leaves a refreshing addition to green salad.
5. Fresh leaves boiled in water and cooled to DIY a mint skin toner that keeps acne away. It is also beneficial to add some essential oil like tea tree. Since it is free of preservatives, this is best kept in fridge.
6. Infuse some dried lightly crushed leaves in a carrier oil like jojoba or almond to make mint essential oil. Keep in a glass bottle on a windowsill and let it rest for at-least a month.
Is there any other way to use this amazing herb that i am missing? Do share!!
Till then, Happy Gardening 🙂
Subscribe in a reader