HOW TO SOW SEEDS – THE BEST AND EASIEST WAYS TO ENSURE GERMINATION
I love making lists. In-fact, i am ADDICTED. OCD. Borderline CRAZYYY; you get the drift.. I make lists about everything in my life, daily weekly, to-do, home, market, work, blog, fitness, cooking, travel; you name it, i have a list! I even have main lists and then sub-lists. ( you should try it, keeps your life sorted, mind de-cluttered and more focused.)I use the app NOTEBOOK. It's amazing!
So, it is given that as soon as winters knock on the door, i am up and about making numerous of lists of what to order, what to sow, how and where to sow, the planters to use, things to buy blah blah and blah. While i was doing that this season, it occurred to me that i have never posted about the most basic thing on my blog – SOWING SEEDS.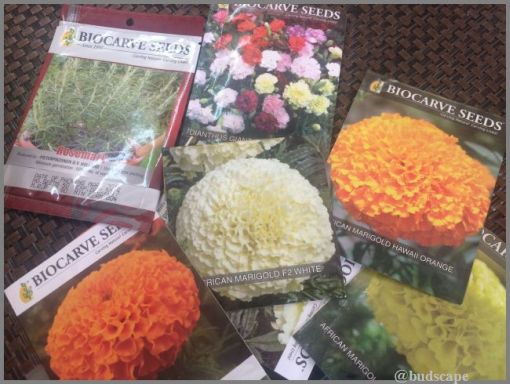 A packet of seeds thrills me like nothing else! Most newbie gardeners start with houseplants. I, bought lots of seeds and sowed them all in everything i could find. Surprisingly, most of them grew and bloomed. It was then that i discovered, this love affair will last a lifetime!
Subscribe in a reader
Seed sowing is an art! There are so many factors involved that it intimidates even the most experienced of gardeners. Growing from seed is also perhaps the most rewarding of all garden activities. The whole process of preparing the soil, sowing seeds, watering, germinating, transplanting and finally blooming is almost magical! Over years, i have played with almost all methods of sowing seeds and have finally discovered the best and easiest ways to go about it. Listed below are few of the "Best ways to successfully sow seeds" and some "Seed Sowing Tips". (in my humble opinion, of-course!)
Let's begin with the "IDEAL SEED SOWING MIX" (with a secret ingredient!)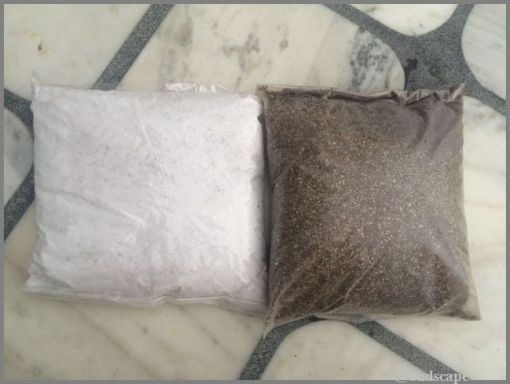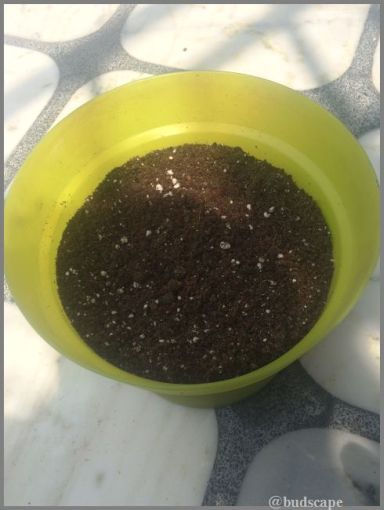 The best seed sowing mix includes:
BLACK GARDEN SOIL – Skip if you do not have good soil. Mine has been enriched over time so i use it.
COCOPEAT – For water retention and aeration of roots.
SAND – For drainage.
PERLITE – For aeration and to lighten the mixture.
COMPOST – For nutrition.
VERMICULITE – To cover the seeds and keep them moist. (You may do without it)
I BUY THESE INGREDIENTS FROM TECHNOCARE NURSERY, LUDHIANA.
Subscribe in a reader

I mix the above (except vermiculite) in the following approximate ratio:
COMPOST- 40%
COCOPEAT – 20%
SAND – 20%
GARDEN SOIL – 10%
PERLITE – 10%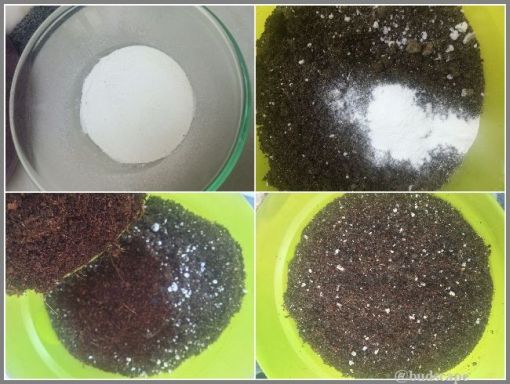 SECRET INGREDIENT FOR SEED SOWING MIX:
EGGSHELL POWDER. Yes, this is what i use for healthy seedlings. Calcium is great for bone structure of plants and hence i provide it to the seedlings while they are developing. I keep collecting eggshells and then dry them before powdering in the mixie. Make sure to powder and sieve before mixing as any sharp pieces can harm the delicate roots.
Subscribe in a reader

HOW TO SOW SEEDS IN SEED TRAYS
STEP 1: Start with a clean seed tray. Dump the seed sowing mixture over the tray and smoothen out with your hands. Fill up all the plugs evenly. Moisten thoroughly with a sprayer.

STEP 2: Make small holes on the center of each plug with a dibber/toothpick.

STEP 3: Place a seed in each hole and close it. Alternately, you can place a seed in the center of each plug and press into soil using a toothpick.
For very small seeds, mix with some sand( as in this tutorial) and spread over each plug.
STEP 4: Cover each plug with vermiculite or a mixture of compost+cocopeat. Both help retain moisture though vermiculite is recommended.

STEP 5: Moisten again.
STEP 6: OPTIONAL- Cover with a clear plastic. This is done to conserve moisture and retain heat for germination in colder weather. You may do without it but take care to never let the seed trays dry out. I keep mine in partial shade and spray twice a day. Remove the plastic cover once you see germination.
DIY SEED LABELS
While i can easily identify most of the seedlings once they come up, it is a good idea to label the seeds so that you can keep a track of what is germinating. I use the back of disposable spoons or wooden ice-cream sticks and write with a waterproof marker. Works well and the spoons are re-usable.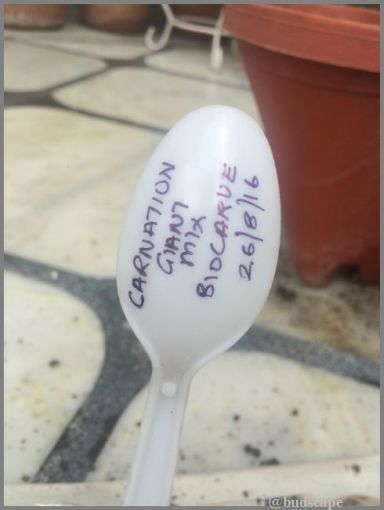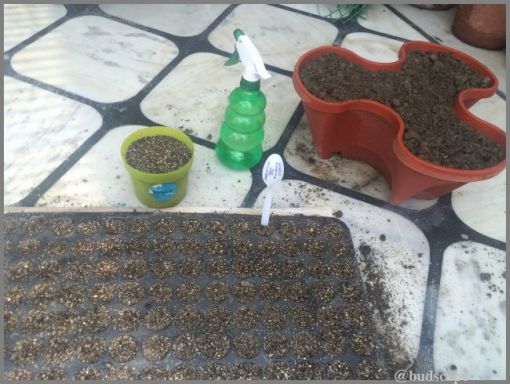 SOWING SEEDS IN PLANTERS
This is same as above with a few advantages(listed here) like deeper root depth and ease of sowing. Basically, fill a planter with the seed-sowing mix and spread the seeds over it. Follow the same instructions as above or go here to read about sowing finer seeds like petunia, in detail.
Subscribe in a reader
SOWING SEEDS IN SPECIAL PLASTIC CONTAINERS
I keep food containers with lids to sow some special seeds that take a long time to germinate or are hard to do so. The presence of a lid ensures moisture and helps with germination specially in colder months. These also include the disposable cold coffee/iced tea glasses(with domed lid) from Mc'Donalds.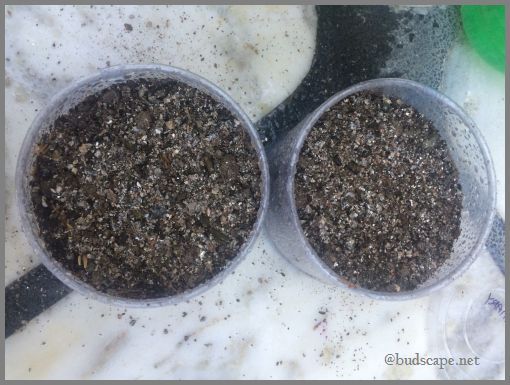 SEED SOWING TIPS FOR SUCCESSFUL GERMINATION
1. Use as fresh seeds as possible. It affects the germination rate. Fresh seeds grow quickly and are bound to produce better seedlings.
2. Never let germination seeds or seedlings dry out. They do not come back like plants do.
3. Take utmost care of drainage. Do not think about giving more water than necessary. Standing water will kill the seedlings.
4. Ensure adequate light from above. If seedlings need to search for light, they do not grow up and strong. Instead they grow thin, tall, leggy and bend to look for light. This will eventually kill most of them at the base.
5. Ensure enough air-circulation to prevent fungal diseases.
6. Do not overlap seeds while sowing in a container. If they do not have enough root space of their own, they do not grow properly and develop a host of diseases. Just like humans need their own space, plants do too.
7. Do not transplant too early. Let them develop at-least 2-3 sets of true leaves.
8. Handle from the leaves. Delicate stems of seedlings can break off easily during transplant.
9. Do not fertilize seedlings. Most of them can't take the strong nutrients and die of it; just like a baby cannot eat adult food.
10. Transplant to a rich, healthy soil mix to speed up growth.
Subscribe in a reader
11. NEVER GIVE UP. Seed sowing success depends on a lot of factors like climate, location, season, type of seeds, container, sunlight, soil etc. Some are easy and some are extremely hard. Experiment and discover your own best method, like i did!
Happy sowing and do share pics from your garden and your experiments. I love having a look at what my readers are upto!
JOIN OUR GARDENING COMMUNITY ON FB FOR MORE TIPS AND TRICKS!

Subscribe in a reader