I have always been pining to get some of my garden indoors but a lot of P's & C's have always stopped me (Read soil=lizards and roaches). As for cut flowers, i can bring myself to cut a flower and bring it indoors about once every 4 months! so what do we do? Guess.. guess… guess………!!
Ok.. Here's a hint..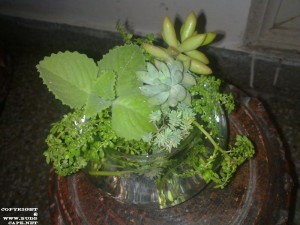 Yea yea now you know!! Bring succulents indoors.. ofcourse! Now let me not take the credit here; what happened was that i'd brought in a mini bouquet around 2 weeks ago (no.. that's July 25, to be exact, i just checked the date)..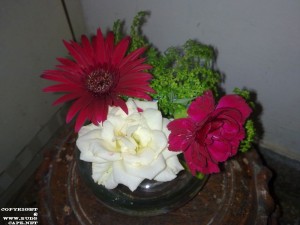 Anyhow, what happened was that the pretty flowers soon started dying in the following order:
but i liked the greenery and decided to keep it anyway.. so today, when in a high-cleanliness-drive mood, i picked the jar to change water and saw roots!! White fibrous roots..Now any gardener worth his salt knows how imp and exciting roots can be..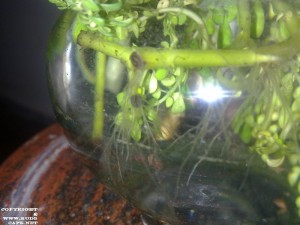 Silly me!! i should have expected that isn't it? ( Ok.. i did at the back of my mind but it was a ? thing). It's a succulent it takes root easily anywhere and it can survive in indoor light!! So what did i go ahead and do? Made this.. A living succulent bouquet..yeaaaaaaa now i have greenery indoors that won't die and it won't attracts creepy crawlies and it's just so pretty and low-maintainence! what else can a gardener want? Now all i wanna do is wait for all of them to root and then will shift them to a larger container 🙂
And yeah.. i shifted the Pistia to a smaller tub.. It looks much happy here now that it has its own home..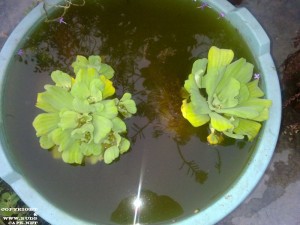 Also from today..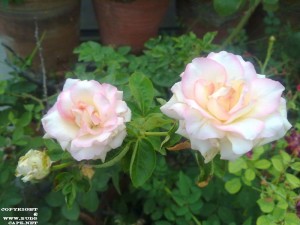 JOIN OUR GARDENING COMMUNITY ON FB FOR MORE TIPS AND TRICKS!
https://www.facebook.com/groups/1629966650655491/
Subscribe in a reader