Weekly-Wednesday: GARDEN UPDATES #2
The blooming lily and zinnia sit in shade while engrossed in a deep conversation.. I'm almost tempted to offer them a drink and a table 😛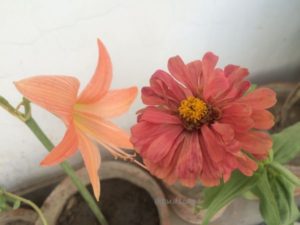 Geraniums and dianthus are still doing good in the heatwave and i'm really hopeful of them surviving the season, considering monsoons are just around the corner. Btw, this will be dianthus' season 2, so yeah, impressive!
I'm not really expecting a bloom show because the fact that the plants have managed to beat the heat is a feat in itself. I do plan the cut back the dianthus, once we get proper rains, though.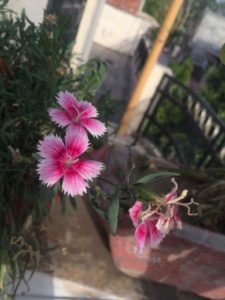 The first chili of the season(after a break) is ready to ripen and i can't wait to harvest!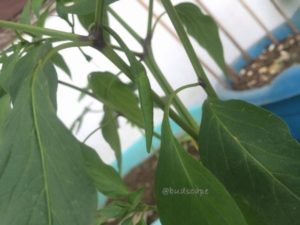 And finally, my favorite caladium is all set to unfurl!! yayyyyyyyyyy 🙂 🙂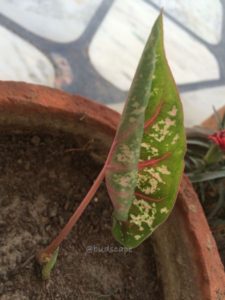 That's all for today but i hope next Wednesday will bring in more surprises!!
JOIN OUR GARDENING COMMUNITY ON FB FOR MORE TIPS AND TRICKS!
https://www.facebook.com/groups/1629966650655491/
Subscribe in a reader